Discussion Starter
•
#1
•
Stumbled across these rods the other day. Wondered if anybody has any experience with them. They are for a c24ne.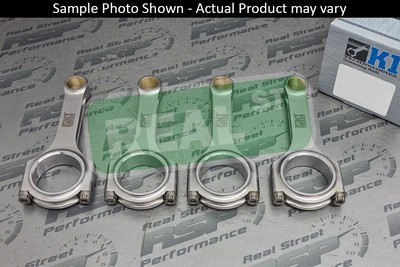 Engine: C24NE 2.4i 8V. Rod Bolt: 3/8" ARP2000. Our race-ready connecting rods are made from 4340 forged steel, use premium bushing material and are hand finished in the USA. K1's Engineering Team has decades of experience designing components for professional racing engines and designs each rod...
I am building a 2.2 and having custom pistons made. So the fact the pin is different doesn't matter. And they are 134mm. But once again, shouldn't matter due to custom pistons.
By the time my forged 1.9 rods are magnafluxed, resized and balanced I'm halfway to the cost of these rods. Not to mention new rods bolts. And no ARP's available.
So basically a stroker, better rod ratio and more horsepower.
Any down sides? So far all I can come up with is maybe a slight loss of vacuum and possibly low rpm throttle response.
Thanks all!