Discussion Starter
·
#1
·
I have a 1974 Opel Manta Rallye 4spd.
I'm having trouble finding a place to re-core my original radiator.
I'm looking at purchasing a replacement aluminum radiator on eBay. There is a China manufactured one available from Winner Racing and there is one made in the UK by Coolex Heat Transfer LTD.
Winner Racing:

Opel Manta A 1.9 S 1973-1974; Kadett C Coupe 2.0 E Rallye 1977-1979. Opel Kadett C Coupe 2.0 E Rallye 1977-1979. 56mm thick core, cooling capacity is 15% more than our 50mm thick core radiator.YOU'LL NEVER WORRY ABOUT OVERHEATED PROBLEM.
Coolex Heat Transfer LTD: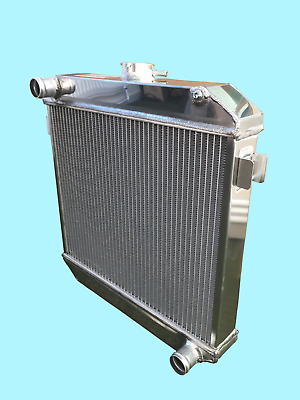 OPEL MANTA 55MM ALUMINIUM RADIATOR. 355MM TALL X 435MM WIDE X 55MM DEEP. ALSO SHOWN IS A RADIATOR CONSTRUCTED WITHOUT THE HOSE INLETS OUTLETS AND FILLER FOR YOU TO BE ABLE TO SPECIFY WHERE YOU WOULD LIKE YOUR FITTINGS ON THESE RADIATORS.
Has anyone had experience with either of these radiators?
Any known modifications required?
Any other radiator recommendations?
Thanks in advance~
HD